Coastal Round Up: Week 1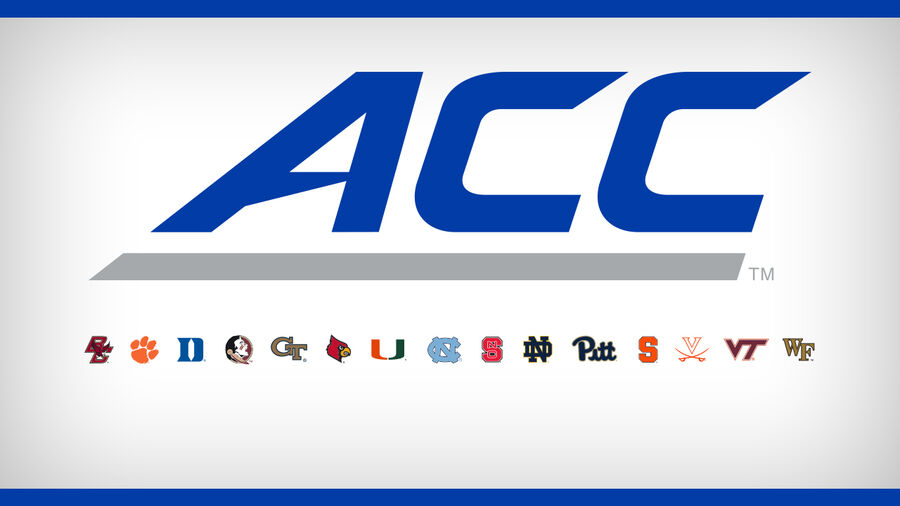 Well, the 2022 college football season is alive and well, returning with a furious, stacked weekend of college football across Labor Day Weekend. We saw each team within the Coastal Division begin their schedules, with the majority playing host to non-power 5 opponents. The week began with the Backyard Brawl seeing its rivalry renewed for the first time in 11 years, and boy did it not disappoint. Several Coastal teams were pushed to the brink, with one team coming out of the weekend with a loss (GT may very well add to this tonight) while others, as expected, cruised to victory. Lets take a more in-depth look at how each team fared and see who is up next on the schedule.
Virginia Tech (0-1) falls to ODU (1-0) 17-20
If you are a Virginia Tech Fan, odds are you are already putting this one in the rear-view. In the debut of the Brent Pry Era, things did not exactly materialize as expected. The one word to describe Virginia Tech's play was "sloppy". Grant Wells showed flashes of promise, followed by moments of confusion and in-accuracy. The Junior QB went 21/36 for 193 yards, one TD, and four INTs. He ran seven times for 45 yards and one QB keeper to the end zone. A bright spot for the Hokie's offense was Junior RB Keshawn King, who ran the ball 19 times averaging 5.8 yards per carry for 111 yards and one receiving TD. The Hokies had 14 penalties for 100 costly yards compared to the Monarch's 6 penalties for 65 yards. On the defensive side of the ball, the Hokies played a sound game holding the Monarchs to 245 total yards (165 passing and 80 rushing) and forcing two fumbles. ODU Sophomore QB Hayden Wolff went 14-35 on the night. One of the nails in the coffin for the Hokies was a high snap that resulted in a scoop and score touchdown for the Monarchs in the second quarter. The final nail came on a Well's pass that was intercepted after bouncing off RB Jalen Holston and into the hands of the Monarch's Ryan Henry. ODU would then drive down the field and score a 1-yard TD run with 33 seconds to play. This is the second time in four years ODU has knocked off the Hokies. They will look to bounce back this coming week.
Next up vs. Boston College (0-1) Sat 09/10
17 Pittsburg (1-0) defeats West Virginia (0-1) 38-31
This one was excellent to watch. A rivalry that was 11 years in the making ignited furiously on Thursday evening in Pittsburg. The number 17 ranked Panthers saw themselves in a dog fight from the begging. The game started off slow with Pittsburg scoring the only points of the 1st quarter on a FG attempt. After that, things exploded on offense for both teams. Senior Panthers QB Kedon Slovis had big shoes to fill for the Panthers with the exit of Kenny Pickett, and it is safe to say he delivered going 16/24 for 308 yards and one TD, never giving the ball to the opposing team. The Panthers saw minimal rushing productivity with just 76 total yards on the ground as the West Virginia front 7 heckled the Panthers most of the game. Sophomore RB Rodney Hammond Jr. carried the ball 16 times for 74 yards and two TDs. Georgia Junior Transfer JT Daniels made his debut for the Mountaineers, going 23/40 for two TDs and 1 INT. True Freshman CJ Donaldson exploded onto the scene for the Mountaineers, running for 125 yards and one TD. Junior WR Bryce Ford-Wheaton caught 9 receptions for 97 yards and two TDs. With 2:58 left on the clock, the Panthers secondary stepped up intercepting Daniels and taking it back 56 yards for a TD to seal the game. The Panthers narrowly escaped and will look to continue their quest for another Coastal Championship.
Next up vs. Tennessee (1-0) Sat 09/10

16 Miami (1-0) defeats Bethune-Cookman (0-1) 70-13
I think everyone expected this one to play out as it did, with Miami crushing BCU. The number 16 Hurricanes saw the debut of Mario Cristobal at the reigns. The Hurricanes had 586 of total yards with just one turnover. Star QB Tyler Van Dyke returned for his sophomore year with a stellar performance going 13-16 for 193 yards and two TDs and no INTs. Sophomore RB Henry Parrish Jr. carried the ball for 108 yards averaging 7.7 yards per carry with three TDs. Sophomore RB Thaddius Franklin Jr. averaged 8.7 yards per carry for 78 yards scoring two TDs. The Hurricane running game put on a show with a total of seven rushing TDs between four RBs. Bethune Cookman was limited in production with 342 total yards with 249 yards passing and just 93 yards rushing throwing three INTs and having just a 36% third down efficiency. Miami fans likely rejoiced at the outcome of this un-competitive outing.
Next up vs. Southern Miss (0-1) Sat 09/10
North Carolina (2-0) defeats Appalachian St (0-1) 63-61
The score alone in this one paints a picture of the offensive onslaught by each team. UNC had 567 total yards of offense while Appalachian St had a whopping 649 total yards of offense. UNC lost one fumble while App St threw one INT. QB Drake Maybe went 24/35 for 352 yards, four TDs, and one rushing TD, keeping the ball secure for the length of the game for an impressive final QBR of 94.3, continuing his strong performance from Week 0. Without star WR Josh Downs, the UNC WR room spread the ball efficiently with four different receivers catching passing TDs. Freshman Kobe Paysour led the way with 8 receptions for 92 yards and one TD. The UNC defense showed continued signs of weakness allowing Appalachian St Senior QB Chase Brice to go 25/36 with six TDs and one INT. The Mountaineer rushing attack saw 288 total rushing yards with Sophomore Nate Noel running 14 times for 116 yards and two TDs. The Mountaineers scored 40 points in the fourth quarter, missing a last-second two point conversion to tie the game and send it into OT. If you love offense, this was the game for you. Mack Brown and company will likely need to make some adjustments on the defensive side of the ball moving forward if they want to continue to rack up the wins, narrowly escaping Boone, NC with a win.
Next up vs. Georgia State (0-1) Sat 09/10

Duke (1-0) defeats Temple (0-1) 30-0
The Blue Devils routed Temple in their season and coach Mike Elko's opener. Sophomore QB Riley Leonard threw for two TDs and completed his first 15 passes of the season going 20-30 for 328 yards. He was also the top rusher of the game with 64 yards on 11 carries. This is the first shutout of a Football Bowl Subdivision team since 1989 at North Carolina. Temple was held to 179 yards of total offense, with just 50 in the first half compared to Duke's 337. The Blue Devils rushed for 172 yards. Senior WR Jalon Calhoun led the way with 90 yards on six receptions. Sophomores Jordan Moore and Sahmir Hagans each logged receiving TDs. Duke K Charlie Ham was 3-6 on FGs connecting from 29,37, and 38 yards. Temple's D'Wan Mathis was 11-21 for 83 yards. Coach Elko could not have asked for a better opener as the Blue Devils are coming off a 3-9 2021 season.
Next up vs. Northwestern (1-0) Sat 09/10
Virginia (1-0) defeats Richmond (0-1) 34-17
Another Coastal HC debut saw a successful outing as Tony Elliot's Cavaliers got the job done against Richmond. Star Senior QB Brennan Armstrong threw for two TDs going 21/33 for 246 yards and one INT. He was also the top rusher of the game with 105 yards on 10 carries scoring an additional rushing TD. Senior RB Perris Jones carried the ball 19 times for 104 yards and one TD. Junior Lavel Davis Jr. led the Cavaliers in receiving yards with 4 receptions for 89 yards and one TD. Richmond Senior QB Reece Udinski was 23-34 for 160 yards and one TD. Junior RB Savon Smith rushed for 88 yards on 13 carries scoring one TD. The Cavaliers gave up 330 total yards of offense on the day, however they easily handled the inferior Richmond Spiders in Charlottesville.
Next up vs. Illinois (1-1) Sat 09/10
Georgia Tech (0-0) vs. 4 Clemson (0-0)
Georgia Tech closes the long weekend of college football out tonight vs. 4th ranked Clemson in the Chic-Fil-A kickoff in Atlanta. This is a pivotal year for HC Geoff Collins, who has had three consecutive seasons with just three wins. GT is the clear underdog with Clemson predicted to be a 23.5 point favorite. Given GT's brutal schedule, a .500 record might be out of reach. Clemson is one of three 10-win teams the Yellow Jackets must navigate in their first five games.
Next up vs. Western Carolina (1-0) Sat 09/10