Coastal Round Up: Week 3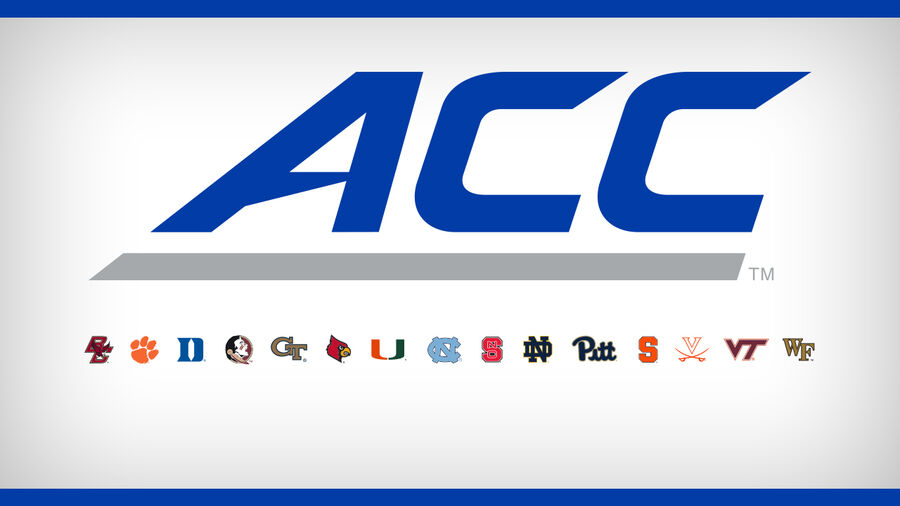 Week 3 has come and gone in college football. Compared to week 2, it was a quieter front on upset alerts. Notre Dame finally got a win, the first of the 2022 season under Marcus Freeman. Appalachian State, with College Gameday in tow, won on a last second hail mary to knock off Troy in Boone. 1 Georgia handled business on the road as they opened up SEC play against Shane Beamer and South Carolina. 4 Michigan demolished UConn with their third straight win over 50 points. Nebraska, in their first game without Scott Frost, saw 6 Oklahoma's high powered offense stifle any chances at an emotional upset win. 9 Kentucky (yes, you read that right), gained its first top 10 win as a program since 1977. 25 Oregon handled 12 BYU at home. 22 Penn State walked into Auburn and took the Tigers to the wood shed. 19 Wake Forest escaped Liberty at home, and 2 Alabama and 3 Ohio State, as expected, came away with wins over inferior opponents. Unranked Washington upset 11 Michigan State at home, and 10 Arkansas saw the return of Bobby Petrino, narrowly escaping with a win over inferior Missouri State. The Coastal Conference saw one top 25 matchup, with several other ranked teams looking to continue their strong starts to the season. Join us as we take a look back on week 3 of ACC Coastal Football, and what is ahead.
Virginia Tech (2-1) defeats Wofford (0-3) 27-7
There are some Hokie fans that are likely disappointed with this game, with Virginia Tech putting up just 27 points at home against a Wofford team that had not scored a single point in 2022. Regardless, a win is a win, and the Hokies continued their winning streak inside Lane Stadium Saturday. The Defense continues to shine, holding Wofford to just 38 total rushing yards and 199 total yards. The Terriers, with Virginia Tech backups in on Defense, managed to score a TD on a fourth quarter 3 yard TD run by Nathan Walker set up by a 47 yard completion to WR Landon Parker. Wofford QB Jimmy Weirick went 14-20 for 161 yards. The Hokies Offense, with Grant Wells at the helm, continued to work out the kinks. They managed no turnovers for the second consecutive week, with Wells going 26-35 for 314 yards and two TDs. The Hokies had a 17 point second quarter thanks to a one yard rushing TD by RB Jalen Holston, and an 11 yard TD pass to WR Jadan Blue. Kicker Will Ross continued his perfect season with two FGs, the long a 46 yarder in the first quarter. The Hokies had 133 total rushing yards among three backs, with Jalen Holston and Chance Black combining for 131 of these. The Hokies managed 342 total passing yards among 11 different receivers. Jadan Blue, who is still working out some injury kinks, lead the way with four receptions for 61 yards. True Freshman RB Bryce Duke, making his Hokie debut, scored his first collegiate TD on a 27 yard wheel route in the fourth quarter. This was a game to play some in-experienced guys and build depth, as the Hokies look towards a prime time matchup on Thursday Night. Can the Hokies make it a perfect September in Lane?
Next Up vs. West Virginia (1-2) Thur 09/22
13 Miami (2-1) falls to 24 Texas A&M (2-1) 17-9
This was the first true test for Miami, heading into a hostile College Station, TX environment with over 107,000 in attendance. The Aggies were coming off an upset loss to Appalachian State the previous week, and were looking to bounce back in a big way. If you were looking for a high-powered offensive performance, you were likely disappointed in this outcome. TAMU QB Max Johnson, taking over the starting role from Haynes King, delivered in his first start. Johnson threw for 140 yards and one TD, however he struggled completing just 10-20 passes. Dropped passes were the theme for the night as the Hurricanes struggled without star WR Xavier Restrepo who will be sidelined for several weeks with a foot injury. QB Tyler Van Dyke was 21-41 for 217 yards, never finding the end zone. Miami's Tyrique Stevenson muffed a punt in the first quarter, which was recovered by Chris Russell on the Miami 25. TAMU cashed in on the error, when three plays later L.J. Johnson scored on a 1 yard TD run set up by a Devon Achane 22 yard run on the previous play. Achane would rush for 88 yards, with a 25 yard receiving TD to cement the game in the third quarter. Hurricanes K Andres Borregales had a busy night, after missing a 49 yard FG in the first quarter, he had another blocked from 36 yards in the second quarter, making a total of 3 FGs throughout the night. The Hurricanes, who had scored 100 points combined in their first two games, moved the ball well at times, but could not convert in the red zone. If you are a Miami fan, this game was one to forget. They will look to bounce back next week.
Next Up vs. Middle Tennessee State (2-1) Sat 09/24
23 Pittsburg (2-1) defeats Western Michigan (1-2) 34-13
As expected, the panthers entered Kalamazoo, MI and walked out with a win. Panthers RB Israel Abinkanda had himself a night carrying the ball 31 times for 131 yards and one TD. Pitt was without its top two QBs, with third-string QB Nate Yarnell at the helm. He handled business going 9-12 for 179 yards and one TD. Western Michigan had some opportunities, with a 31 yard double pass from Anthony Sambucci to A.J. Abbott for a touchdown in the third quarter to cut Pitt's lead to 20-13. Pitt responded on the following drive when Yarnell found Konata Mumpfield for a six yard TD pass to give the Panthers a two score cushion. RB Daniel Carter would ice the game with 3:03 left to play scoring on a four yard TD run. The Broncos were faced with an aggressive Pitt secondary that finished the game with three interceptions, one returned for a score by CB Marquis Williams, and two by S Erick Harlett II. Harlett's second INT came in the end zone as WMU was threatening to tie the game deep in Panther terriotry late in the third quarter. WMU K Palmer Domschke helped keep the game competitive by connecting on FGs of 32 and 40 yards to trim the Panther's halftime lead to 13-6. Pitt dominated the time of possession, holding the ball for 38 minutes and 36 seconds compared to WMU's 21 minutes and 24 seconds. Along with Abanikanda, Pitt was led offensively by WR Jared Wayne with three receptions for 94 yards, while RB Vincent Davis added 11 carries for 83 yards. This was a nice rebound win after last week's heartbreaker.
Next Up vs. Rhode Island (2-1) Sat 09/24
Virginia (2-1) defeats Old Dominion (1-2) 16-14
Hokies fans were not thrilled with this one. UVA rallied in the final minutes to win on a Brendan Farrell 26 yard FG as time expired in Charlottesville, VA. UVA, who saw ODU go ahead 14-13 with 1:01 to play, drove 56 yards before QB Brennan Armstrong took a knee on the next-to-last play to set up the game-winning FG. Farrell, who kicked two other FGs but missed a 36 yard try earlier in the fourth quarter, left no doubt as the FG split the uprights. ODU had gone ahead on a 18 yard TD pass by QB Hayden Wolff to TE Zack Kuntz, quieting the UVA crowd late in the fourth quarter. Wolff had several big completions, including a 22 yarder to Kuntz on a fourth and eight from his own 22. UVA helped, with Anthony Johnson Jr. getting called for PI on a fourth and 15 from the Cavalier's 33 yard line. The Monarch's returned the favor with DB Tobias Harris getting called when Armstrong threw to Dontayvion Wicks in the back left corner of the end zone. UVA outgained ODU 513-324, but twice fumbled the ball away inside the Monarch's five yard line, and another time to set up ODU's first points. UVA RB Mike Hollins ran for a TD, with one fumble lost. Armstrong lost the ball two times. Armstrong finished 20-37 for 284 yards, including a 30 yard connection with Lavel Davis Jr. to start the winning drive. He also ran for 54 yards. Wolff was 23-37 for 235 yards. His other TD came on a 29 yard pass to Ali Jennings with 19 seconds left in the first half. The Cavaliers escaped a scare Saturday afternoon.
Next Up at Syracuse (3-0) Friday 09/23
Duke (3-0) defeats North Carolina A&T (0-3) 49-20
Duke is 3-0 for the first time since 2018. Some are surprised by this, including myself. They handled business Saturday in Durham, NC. QB Riley Leonard went 11-12 for 155 yards, two TDs and one INT also rushing for two TDs as the Blue Devils leading rusher with 66 yards as Duke overwhelmed NC A&T. Jaylen Coleman had a 12 yard TD run and Eric Weatherly scored on a 14 yard TD run for Duke, which cranked out 420 total yards of offense. Bhayshul Tuten posted 133 rushing yards on 13 carries for the Aggies. NC A&T scored its first TD in two games when Charlie Dixon ran eight yards with 12:05 remaining. The Aggies added another TD on backup QB Eli Brickhandler's six yard pass to Romello Kimbrough. Leonard threw 38 yards to Nicky Dalmolin for a TD on the first play from scrimmage. It took 10 plays for Duke to sore on their second possession with Leonard hooking up with a diving Jordan Moore for a four yard TD. 79 seconds later Duke's Defense scored when DeWayne Carter picked up a fumble and ran 35 yards untouched for a TD. Will the Duke Train keep on rolling?

Next Up at Kansas (3-0) Sat 09/24
Georgia Tech (0-3) woes continue falling to 20 Ole Miss (3-0) 42-0
The score tells the tail in this one. While having the home crowd, Ole Miss ran right through the struggling Yellow Jackets. Ole Miss's Zach Evans and Quinshon Judkins led a 316 yard pummeling on the ground, turning up the heat even more on GT coach Geoff Collins. Ole Miss ran for all six of its TDs, piling up 31 first downs and averaging 5.1 yards on a staggering 62 carries. Evans had scoring runs of three and 26 yards while rushing for 134 yards. Judkins gained 98 yards and scored twice. Ulysses Bentley added two more TD runs as the Rebels doubled their 21-0 halftime lead in the third quarter. The Rebels held GT to 214 yards total offense while sacking Jeff Sims seven times. GT surrendered another blocked punt, its third of the season. There appears to be no signs of improvement in Collin's fourth season. This could be a year GT finishes its season without their HC.
Next Up at UCF (2-1) Sat 09/24
North Carolina (3-0) Idle
Next Up vs. Notre Dame (1-2) Sat 09/24