Coastal Round Up: Week 4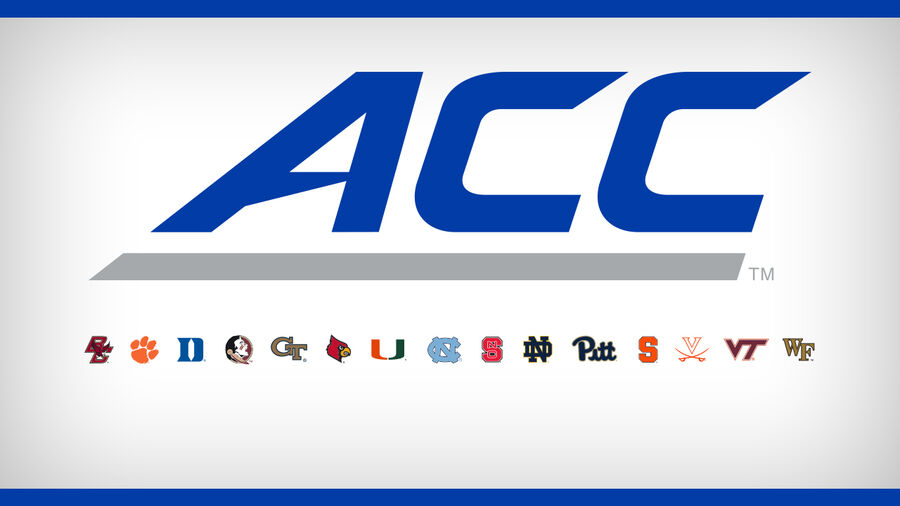 Week 4 action in the college football world was entertaining as ever as some teams are now a third done with their schedules. 1 Georgia got a little more than they bargained for, but handled business against Kent State. 2 Alabama had their way with Vanderbilt, while 3 Ohio State destroyed Wisconsin at home in their blackout game. 4 Michigan had themselves a nail biter against Maryland, but they got the win at home. An instant classic in the ACC had to go to OT to decide the winner as 5 Clemson got past 21 Wake Forest in Winston-Salem, NC. 11 Tennessee and former Virginia Tech QB Hendon Hooker are 4-0 for the first time since 2016 after taking care of business against 20 Florida. Texas Tech upset 21 Texas at home in OT, while James Madison is the only team in the FBS to have never lost an FBS football game, going 3-0 and defeating Appalachian State in Boone, NC. 15 Oregon scored 28 points in about as fast a timeframe as I have ever seen, narrowly escaping Washington State. 14 Penn State and 17 Baylor also saw victories on the weekend. 23 Texas A&M took down 10 Arkansas in Jerry's Place on a late FG miss. 12 NC State handled UConn. 6 Oklahoma went down to Kansas state, among many other incredible games. All seven ACC Coastal teams also saw action this weekend, lets take a look back and see how each team fared and take a look towards Week 5.
Virginia Tech (2-2) falls to WVU (2-2) 33-10
The Black Diamond Trophy was back on the line in Blacksburg, VA Thursday night on the national stage. Unfortunately, the Hokies failed to show up offensively and struggled throughout the night. WVU QB JT Daniels threw for 203 yards going 20-30 with a TD to lead West Virginia to a 33-10 victory. WVU RB CJ Donaldson rushed for 106 yards, his third 100-yard effort in four games. The Hokies Defense kept the Mountaineers out of the end zone in the first quarter, with just a 23 yard FG by Casey Legg contributing the only points. Hokies WR Kaleb Smith reeled in a 28 yard TD pass from QB Grant Wells early in the second quarter to put the Hokies up 7-3. Unfortunately this would be the only TD of the game for the Hokies, with Casey Legg making another 35 yard FG with 1:50 remaining in the half. WVU WR Sam James would reel in a late 24 yard TD pass from JT Daniels with just 11 seconds on the clock to take the lead 13-7 at half. The high powered WVU Offense would yet again be stifled in the third quarter, with both the Hokies and Mountaineers converting on FGs to make it 16-10 going into the final quarter. The fourth quarter would, unfortunately, be the WVU show with Justin Johnson Jr. scoring on a six yard rushing TD, Casey Legg converting another 36 yard FG, and Jacoby Spells cementing the game with a 27 yard pick six with 9:36 remaining. Hokies QB Grant Wells went 16-35 for 193 yards, one TD, and one INT. The Hokies rushed for only 35 yards and were outgained 421-228 on the night. The Hokies had 15 penalties for a whopping 132 yards. It was a night to forget for the Hokies as they look to clean up the errors and move forward with a clean slate as they enter ACC play.
Up Next at North Carolina (3-1) Sat 10/01
UVA (2-2) falls to Syracuse (4-0) 22-20
Andre Szmyt knocked in five FGs, including the 31 yard game-winner with just over a minute left, and Syracuse held off Virginia's second half comeback to beat the Cavaliers 22-20 Friday night in NY. The Cavaliers failed to score any points in the first half. Syracuse QB Garrett Shrader ran for a 17 yard TD early in the first quarter and Szmyt knocked through a 26 yard FG with 1:00 remaining to make it 10-0. He would knock through two more in the second quarter with Syracuse leading 16-0 at the half. Virginia recorded three second half TDs to take a 20-19 lead with just under six minutes remaining in the game. Cuse' drove to the winning FG with help from a facemask penalty on third-and-seven from their own 41 that was called on a sack of Shrader. That moved the ball into UVA territory and a 12 yard scramble by Shrader after the Cavalier's sixth sack of the night moved the Orange into FG position. UVA QB Brennan Armstrong struggled on the night going 19-38, with a four yard TD to Lavel Davis Jr. with 5:51 remaining, and one INT. Virginia Kicker Brendan Farrell missed two first quarter FG attempts from 51 and 49 yards. The second miss came after the Cavaliers had taken over at the Orange 37 yard line following a Sean Tucker fumble. UVA scored early in the second half when Armstrong pitched to Keytaon Thompson for a one yard TD. Orange Trebor Pena fumbled on the ensuing kickoff, giving UVA possession deep in Syracuse territory. Perris Jones would score two plays later, cutting the lead to three, but the extra point was blocked. The Orange Defense forced two turnovers, the first coming late in the first quarter when Armstrong kept a read option to the right side but ran into his own blocker. The Cavaliers continue to struggle offensively, totaling just 287 yards and less than 21 points for the third straight game.
Up Next at Duke (3-1) Sat 10/01
24 Pitt (3-1) defeats Rhode Island (2-2) 45-24
The Panthers, facing an inferior URI team, walked away victorious in Pittsburg, PA Saturday afternoon. The Panthers outgained Rhode Island 460-286. The majority of this (271 yards) was on the ground. The Panthers started out with a bang, with MJ Devonshire returning an 82 yard punt return for a TD. Pitt RB Israel Abanikanda rushed for an incredible 177 yards and four TDs, one being a 67 yard run in the first quarter and another 24 yard scamper in the third quarter. URI Marques DeShields would match him with 5:09 remaining in the first quarter with a 63 yard TD to make it 14-7. Abanikanda would score on another 12 yard run and K Ben Sauls would convert on a 31 yard FG to make it 24-7. DeShields would again answer with 50 seconds remaining in the half, making it 24-14. The Panthers would add three more TDs in the second half, with URI never being able to overcome the onslaught. URI QB Kasim Hill would connect with Darius Savedge from 15 yards in the final quarter to make it 38-24, but Pitt answered back with a Vincent Davis 18 yard TD run with 1:11 remaining in the game. Pitt QB Kedon Slovis would go 20-27 for 189 yards, but the rushing attack was by far the most impressive part of the Panthers Offense Saturday Afternoon. Both teams played a clean game, with no turnovers in the game. The Panthers continue to make an argument as being the best team in the Coastal after another impressive performance.
Up Next vs. Georgia Tech (1-3) Sat 10/1
25 Miami (2-2) falls to Middle Tennessee State (3-1) 45-31
For Middle Tennessee State, huge plays brought them arguably one of the biggest wins in program history Saturday afternoon in Miami Gardens, FL. MTSU QB Chase Cunningham passed for a whopping 408 yards and three TDs, including an impressive 98 yard TD pass to DJ England-Chisholm. MTSU never trailed in the game, forcing three turnovers on Miami's first three possessions, stopping the Canes on downs on three other occasions, and scoring on passes of 69, 71, and 98 yards. England-Chisholm caught two passes, the first of them being a 71 yard TD in the first quarter, with the other being the massive 98 yarder in the fourth. Cunningham went 16-25 on the afternoon but did record one INT. He would also run for one score. MTSU DE Zaylin Wood also returned an INT for a TD. Key'Shawn Smith returned a kickoff 91 yards for a TD for Miami. QB Tyler Van Dyke, the ACC rookie of the year last season, was pulled in the third quarter after throwing 2 INTs, replaced by Jake Garcia. Van Dyke completed just 16-32 passes with one TD to Henry Parrish Jr. Garcia would come in and go 10-19 for 161 yards, providing a spark as he engineered a 72 yard TD drive finished by a one yard run by Thad Franklin. Miami had a chance to get within one TD on a fourth-and-goal from the MTSU one yard line on the opening play of the fourth quarter. Garcia's pass could not be controlled by TE Will Mallory, causing a turnover on downs. The next play, MTSU stunned the Hurricanes on the 98 yard TD pass. The Hurricanes got punched in the mouth on their own turf, they will look to collect themselves with a much needed bye week.
Up Next vs. North Carolina (3-1) Sat 10/08
North Carolina (3-1) falls to Notre Dame (2-2) 45-32
The defensive woes continued Saturday afternoon in Chapel Hill, NC for the Heels as they were denied their first 4-0 start since 1997. Irish QB Drew Pyne threw for three TDs as Notre Dame finally clicked offensively. Audric Estime rushed for two TDs and 134 yards and Chris Tyree ran for 80 yards and a TD for the Irish. Pyne went 24-34 for 289 yards. UNC QB Drake Maye continued to be a bright spot, throwing for five TDs. Two of these were to star WR Josh Downs in the first half and two more covering 144 yards to Antoine Green in the second half. Maye was 17-32 for 301 yards. The Irish had an impressive 576 yards of total offense. Irish TE Michael Mayer caught seven balls for 88 yards. The Heels would only tally 66 total rushing yards compared to Notre Dame's 287. The Irish dominated the time of possession 38:13 to 21:47. UNC would make a strong push in the fourth quarter with Omarion Hampton scoring on a four yard pass from Maye. The heels went for the two point conversion but were not successful. They would get the ball back and Antione Green would see a 64 yard TD pass from Maye to make it 45-32. The Heels would again go for two and be unsuccessful. An on-side kick was attempted, but was not successful and any comeback hopes were dashed.
Up Next vs. Virginia Tech (2-2) Sat 10/01
Duke (3-1) falls to Kansas (4-0) 35-27
This one was a low-key matchup of the unbeatens early Saturday in Lawrence, KS. Jalon Daniels accounted for five TDs going 19-23 for 324 yards and also rushing for 83 yards. The Jayhawks led 21-13 at the half thanks to three TDs passes from Daniels. Kansas went 3-4 in the red zone, getting receiving TDs from Luke Grimm and Trevor Kardell. Lawrence Arnold scored on a 36 yard passing TD and Daniel Hishaw scored on a 73 yard run when he spun out of a tackle, sprinting to the end zone. The Jayhawks outgained Duke 529-463 on total yards. Duke QB Riley Leonard went 24-35 for 324 yards, including a 24 yard TD pass to Jalon Calhoun. Jaylan Colman and Jordan Waters each scored on rushing attempts. The Blue Devils led the nation in fumble recoveries entering the game, however this would lead to their downfall as they continued to punch the ball out rather than wrapping up in the open field, which allowed the Jayhawks to gain extra yards after contact. Duke went just 5-15 on third down.
Up Next vs. Virginia (2-2) Sat 10/01
Georgia Tech (1-3) falls to UCF (3-1) 27-10
Georgia Tech fans are likely calling for Geoff Collin's job after another lackluster performance Saturday afternoon in Central FL. GT outgained UCF 438-333, but failed to win the game. QB Jeff Sims went 21-31 for 314 yards and one TD. UCF got on the board early with a 21 yard FG by K Colton Boomer. GT would answer with a Malachi Carter 59 yard reception from Simms in the second quarter to make it 7-3. UCF controlled the remaining time in the first half connecting on another Boomer 31 yard FG and a blocked punt returned for a TD by Quadric Bullard to head into the locker room with the 13-7 lead. The teams would exchange FGs in the third quarter, however UCF would cement the game on a John Rhys Plumlee 28 yard TD run and Boomer 43 yard FG. Things don't look to be improving as GT will begin ACC play next week.
Up Next at 24 Pitt (3-1) Sat 10/01