Coastal Round Up: Week 5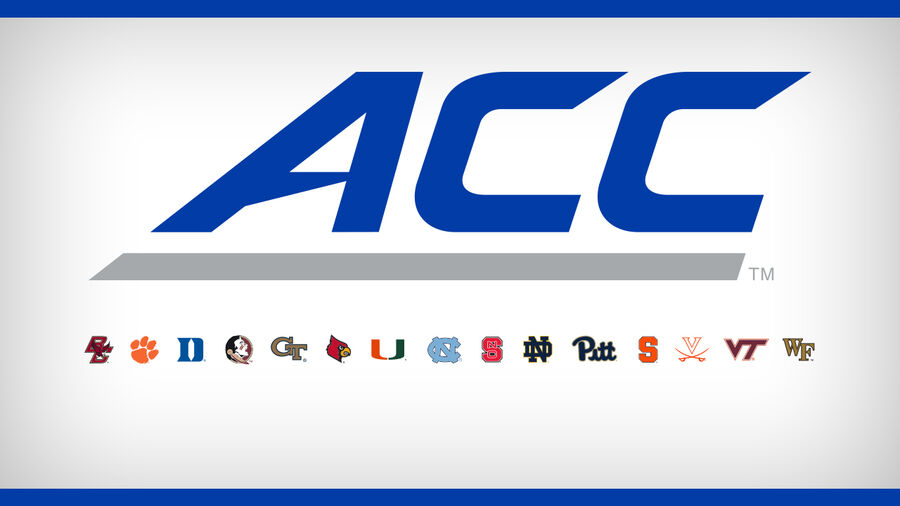 Week 5 is over and we are officially into October Football. This weekend, again, saw some great matchups and upsets. Thursday kicked off the weekend with 19 BYU defeating Utah State in Provo, UT. Friday followed up with a top 25 upset with 15 Washington falling to UCLA in the Rose Bowl (can we mention why the stadium appears half full each and every game when the Bruins are rolling). Saturday had a full slate of great games. 1 Georgia was pushed to the brink by Missouri, in a filed goal fest, but came away victorious on the road on a late game-winning drive. 2 Alabama downed 20 Arkansas on the road, with Bryce Young going down with an apparent shoulder injury. 3 Ohio State destroyed Rutgers 49-10 in The Shoe. 4 Michigan got past Iowa on the road, a place where top 5 teams "go to die". A prime-time matchup under the lights in Death Valley saw 10 NC State in their first ever Top 10 game, however 5 Clemson came out victorious. 6 USC continues to roll, downing Arizona State, while 7 Kentucky was slain by 14 Ole Miss and basically gave the game away. 9 Oklahoma State defeated 16 Baylor in Waco, while 11 Penn State got past Northwestern despite a day of turnovers. 12 Utah handily beat Oregon State, while 17 Texas A&M and 18 Oklahoma both went down. 21 Minnesota lost to Purdue, and 22 Wake Forest responded beating 23 Florida State. Kansas remains 5-0, and James Madison also continues their quest to prove they belong in the Sun Belt, still remaining undefeated. The ACC Coastal Division began conference play, and there was quite the infamous "Coastal Chaos". Let's take a look back at Week 5 and move forward to Week 6.
North Carolina (4-1) defeats Virginia Tech (2-3) 41-10
The score tells the tale in this one as Virginia Tech traveled into Chapel Hill, NC Saturday afternoon. What was once thought of as a hurricane game, saw the weather cooperate fairly well throughout the course of the game. This, unfortunately, did not bode well for the Hokies as the UNC passing game exploded. UNC QB Drake Maye threw for three touchdowns and ran for two more to continue his strong start to the season. Maye was consistently able to throw downfield with 13 of his 26 completions going 15+ yards. He finished the day with 363 total yards going 26-36. Josh Downs led UNC with eight receptions for 120 yards while TE Bryson Nesbit added another 98 yards on four receptions. Maye spread the ball around to three different receivers for scores over the course of the game. Hokies QB Grant Wells struggled going 16-26 for 139 yards and one rushing TD. Wells threw an INT in the second quarter to LB Cedric Gray, setting up a 16 yard TD pass to Antoine Green one play later, which opened up the game giving the Tarheels a 21-3 lead. The Hokies would respond going 69 yards to cut the lead to 21-10. However, this would be the closest they would get to any type of comeback. Will Ross added a 34 yard FG early in the first quarter for the only other points of the game. UNC outgained VT 527-273 yards. The Hokies defense had several opportunities to get off the field, but could never capitalize. UNC was a perfect 3-3 on fourth down. A UNC defense that was giving up nearly 500 yards per game had their best performance of the year as VT's offense continues to struggle, while a Virginia Tech defense, who was ranked 10th nationally in yards allowed per game, looked vulnerable from start to finish. This is not good news for Brent Pry's team as it prepares to face ranked opponents on the road in two of its next three games. Is North Carolina now considered to be a favorite for the Coastal crown? They will look to continue to win next weekend.
Virginia Tech: Up Next at Pittsburg (3-2) Sat 10/08
North Carolina: Up Next at Miami (2-2) Sat 10/08

Georgia Tech (2-3) upsets 24 Pittsburg (3-2) 26-21
I don't know about anyone else, but I never saw this one coming. What was a busy week in the news for Georgia Tech, ended on a bright note. The beginning of the week started off with GT firing Geoff Collins four games into his fourth season, with GT looking like they might possibly not win another game the rest of the year. Interim HC Brent Key, a former GT lineman, was seen pointing to the "GT" logo on the game ball after the game stating "that means everything to me". Key was tasked with trying to hold together his alma mater's football program after a disastrous start. It sure looked like Key is up for the task and that GT indeed means everything to him Saturday night in Pittsburg. The GT defense harassed the defending ACC champs into three turnovers. QB Jeff Sims threw for a touchdown and ran for another. RB Hassan Hall gashed the defense for 157 yards. LB Charlie Thomas recovered a fumble and picked off Pitt QB Kedon Slovis to set up two of Gavin Stewart's four FGs on the night. The Yellow Jackets converted 13 points off turnovers, including a 21 yard TD pass from Sims to E.J. Jenkins with 10:30 left in the game to give GT a 19-7 lead. Pitt came to within five on a 26 yard TD pass from Slovis to Jaden Bradley with 1:57 to go. Thinking they could hold GT, the Panthers squibbed to ball back to the Yellow Jackets. That was a mistake, as the very next play Hall broke a 63 yard run to set up an eventual Sims rushing TD to cement the game. Slovis went 26-45 for 305 yards with three TDs, two in the final two minutes, and an interception as Pitt's offense sputtered in the second half without RB Israel Abanikanda who left late in the first half with an undisclosed injury. Brent Key becomes the first alum to lead GT since Billy Curry's tenure more than 40 year ago. He certainly proved that what GT lacked in aesthetics, it made up for in grit. Pitt, who undoubtedly looked like the Coastal favorite coming into the night, is now 0-1 in conference play and will look to rebound in a wide open Coastal Division.
Georgia Tech: Up Next vs. Duke (4-1) Sat 10/08

Pittsburg: Up Next vs. Virginia Tech (2-3) Sat 10/08

Virginia (2-3) falls to Duke (4-1) 38-17
Duke's Riley Leonard threw for just 129 yards with one TD adding another two TDs and 59 yards on the ground as Duke snapped a 13 game Coastal losing streak Saturday night in Durham. Duke scored three touchdowns during an 11 minute span of the first half. Leonard's 19 yard pass to Jalon Calhoun opened the scoring. Leonard ran for a two yard TD and Jordan Water scored on a one yard plunge, making it 21-0. The rushing attack was on full display, as Duke totaled 248 yards on the ground lead by Jaylen Coleman who carried the ball 19 times for 97 yards. UVA QB Brennan Armstrong went 19-37 for 202 yards, one TD, and one INT adding in a five yard scamper late in the second half. Perris Jones caught an 11 yard TD pass from Armstrong late in the second quarter to make it 21-7 at the half. Duke would stretch the lead 35-10 on a Jaquez Moore 59 yard rushing TD early in the fourth quarter. Armstrong would lead a 74 yard drive, responding with the final 5 yard run to make it 35-17. It was all downhill from there. Duke won the time of possession 36:03 to 22:51 and the rushing battle as UVA totaled just 93 total yards on the ground. Tony Elliot is left scratching his head after this one, while Mike Elko is now 4-1 in his first year as HC at Duke. Many ACC fans began the year with Duke as an automatic win on the schedule, but that sure seems, now, to be a stretch through 5 games. Things are definitely going to be interesting in Durham this year.
Virginia: Up Next vs. Louisville (2-3) Sat 10/08
Duke: Up Next at Georgia Tech (2-3) Sat 10/08