Coastal Round Up: Week 6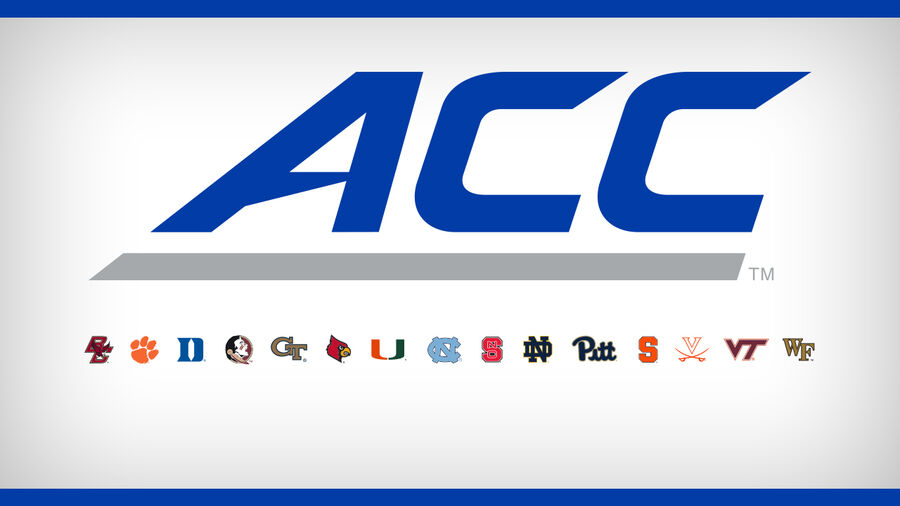 Another weekend of college football is in the books! As always, there was plenty of action on the lineup Saturday. 1 Alabama had a scare at home but persevered over Texas A&M. 2 Georgia rolled over Auburn at home. 3 Ohio State, on the road absolutely took it to Michigan State. 4 Michigan had no worries as they defeated Indiana on the road. 5 Clemson started slow, but eventually rolled over Boston College. 6 USC continues to challenge the top 4, defeating Washington State at home. 8 Tennessee walked into 25 LSU and made life for Brian Kelly difficult, never letting LSU get close. 18 UCLA was challenged by 11 Utah but held onto the lead. South Carolina upset 13 Kentucky, and Notre Dame kept rolling beating 16 BYU. 17 TCU ended the pink cloud for 19 Kansas handing them their first loss of the year. Arizona State took down 21 Washington, and James Madison, in their FBS debut, continues to shine, joining their conference rival Coastal Carolina as the only unbeatens in the Sun Belt. There were many other matchups between the 131 Division 1 teams, as the Coastal Conference of the ACC had 4 games on Saturday. Let's take a look back and see how the teams fared with a look forward to week 7.
Pittsburg (4-2) defeats Virginia Tech (2-4) 45-29
As I have continued to say over the past several weeks, it is going to be a tough year for Hokie fans. Virginia tech, looking to avoid three straight losses, traveled up to Pittsburg Saturday afternoon to meet the panthers looking for some positivity moving forward. While there were some spurts of positive things, the Hokies continue to struggle putting all three phases together. The first quarter started slow, with the Hokies squandering a drive that began in Pitt territory after a strong defensive stand. Israel Abanikanda would start the scoring with a 38-yard gash to make it 7-0 Pitt with 3:53 remaining in the first quarter. Virginia Tech would answer immediately, with Malachi Thomas running into the end zone for a five-yard TD on his first play from scrimmage for 2022. The PAT was blocked, and Pitt would remain rather quite on the offensive front. The Hokies would add 10 points on an 18-yard FG by William Ross and a 25-yard gash by Keshawn King to make it 16-7 with 10:45 remaining in the first half. Abanikanda would add another 17-yard TD run and K Ben Sauls would add a FG to make it 17-16 Pitt at the half. The third quarter belonged to Pitt, specifically Israel Abanikanda, who added two additional TD runs to put his total at 4 before the end of the third quarter. The Hokies would close the gap with a 43-yard TD pass from Grant Wells to Da'Wain Lofton with seconds remaining in the third making it 23-31 Pitt. Beamer Ball would make an appearance as the Hokies blocked a punt and Nyke Johnson recovered, but VT would fail the two-point conversion for the tie. This would be the closest the Hokies would get, as Pitt put another 14 points on the board. Grant Wells was 25-47 for 277 yards, one TD, and one INT. Kedon Slovis was 15-28 for 170 yards and one INT. Abanikanda finished with 320 total yards and six TDs. Kaleb Smith had a nice day for the Hokies with 9 receptions and 152 yards. Thomas was the VT leading rusher with 84 yards, and it was nice to have him back. The offense looked a little better for the Hokies, but the defense allowed 496 total yards. Brent Pry continues to work through growing pains in his first year, how long these will last, remains to be seen. Pitt had a nice bounce-back week after the GT debacle last week and will enjoy a week off.
Virginia Tech: Up Next vs. Miami (2-3) Sat 10/15
Pittsburg: Up Next @ Louisville (3-3) Sat 10/22

North Carolina (5-1) defeats Miami (2-3) 27-24
I said last week UNC might be the front-runner of the Coastal this year, and after Saturday, this still seems applicable. Tyler Van Dyke looked a little more comfortable, getting back on track. Drake Maye continues to be a star, passing for 309 yards and two TDs. J.J. Jones, UNC WR, helped Maye with a 74-yard receiving TD. Josh Downs also had a receiving TD and Omarion Hampton ran for another score for UNC. Van Dyke completed 42 of 57 passes for 496 yards, the second most in U history, with three TDs on the day. Key'Shawn Smith, Henry Parris and Colbie Young all had TD receptions as the Hurricanes scored 10 points in the final 28 seconds of the first half to make it 21-17. Miami, down 27-24, recovered an onside kick late in the second half. The play was, however, overturned on review as the Miami player stepped out of bounds and therefore could not possess the ball. UNC would punt it back with a little over a minute left, with Van Dyke picked off with just eight seconds left on the clock. UNC had sizeable 90+ scoring play drives led by Maye, Caleb Hood, and Hampton. Miami struggled to run the ball with just 41 total rushing yards. The Hurricanes had first-and-goal from the North Carolina 2 in the second quarter, got one yard on three carries and then saw Van Dyke's fourth-down pass fall incomplete. In the third quarter, after intercepting Maye for the second time, the Hurricanes' drive stalled near midfield after going for it on fourth down. And in the fourth quarter, Jaylan Knighton got enough yards to convert on fourth-and-1 at the North Carolina 26 — but fumbled the ball away. Critical errors told the tale of the game. Miami might be heading in the right direction, but it is clear UNC continues to roll.
North Carolina: Up Next @ Duke (4-2) Sat 10/15
Miami: Up Next @ Virginia Tech (2-4) Sat 10/15

Louisville (3-3) defeats Virginia (2-4) 34-17
Virginia continues to struggle along with their in-state rival. The Cardinals were without Malik Cunningham, with Brock Domann proving an able replacement in Charlottesville Saturday. He started slow, with an INT to Anthony Johnson (his former teammate) and UVA looked to be in a comfortable position as Will Bettridge made a 47-yard FG that was followed up with a 40-yard TD pass from Brennan Armstrong to Dontayvion Wicks to make it 10-0 at the start of the second quarter. Cards kicker James Turner had a busy 15 minutes, as he converted on a 23 and 20-yard FG. Domann evoked some reference to his starting QB as he ripped off a 44-yard TD run making it 13 unanswered points for Louisville going into the half. Marshon Ford scored on a 32-yard pass from Domann early in the third, followed by an 11-yard TD run by Armstrong making it a close 20-17 game. Trevion Cooley would rush for a one-yard TD run to open up the lead for the Cardinals and they would never look back, capping the game off with a 47-yard drive finished by Jawhar Jordan's one-yard TD run. Domann finished 17-30 for 275 yards, one TD, 71 yards on the ground, and two INTs. Brennan Armstrong finished the day 24-34 for 313 yards, one TD, and two INTs. The victory surely helped Cardinals HC Scott Satterfield, rumored to be on the hot seat going into the game. UVA finished with six total rushing yards, and Tony Elliot is left to try and recover as the Cavaliers enter a much-needed bye week.
Louisville: Up Next vs. Pittsburg (4-2) Sat 10/22
Virginia: Up Next @ Georgia Tech (3-3) Thu 10/20
Georgia Tech (3-3) defeats Duke (4-2) 23-20
It appears that the decision to fire Geoff Collins was a smart move for GT as they defeated a Duke team that had been rolling recently in Atlanta Saturday in a close one. Interim HC Brent Key appears to be instilling a winning culture for the Yellow Jackets. QB Jeff Sims ran for 95 yards and threw for 227 yards and two TDs before leaving the game with an undisclosed injury on the first play of OT. A week after snapping their 13-game ACC skid, Duke floundered most of the game until Sahmir Hagans' 81-yard punt return for a TD pulled the Blue Devils to within seven with 5:55 remaining. The Yellow Jackets lost leading WR Nate McCollum, who had eight catches for a career-high 101 yards, to an injury late in the game. They punted, with Hagans returning the ball another 50 yards to the GT 44-yard-line. They would not convert a fourth down scenario. The GT defense had to make one last stand but could not overcome three 15-yard penalties that advanced Duke deep into GT territory. Duke TE Nicky Dalmolin hauled in a TD catch to send the game into OT. The Jackets took a 23-20 lead in overtime on Gavin Stewart's 37-yard field goal. On Duke's lone possession of overtime, an offensive pass interference call against the Devils pushed the ball back to the 34 and Charlie Ham was short on a 52-yard kick to end it. GT outgained Duke 407-272 yards. It sure looks like Brent Key is making a strong statement to be the new HC for the Jackets moving forward. Duke, who still appears to be in the mix, will look to rebound and get back to winning as they face an in-state rival next week.
Georgia Tech: Up Next vs. Virginia (2-4) Thurs 10/20
Duke: Up Next vs. North Carolina (5-1) Sat 10/15