Coastal Round Up: Week 7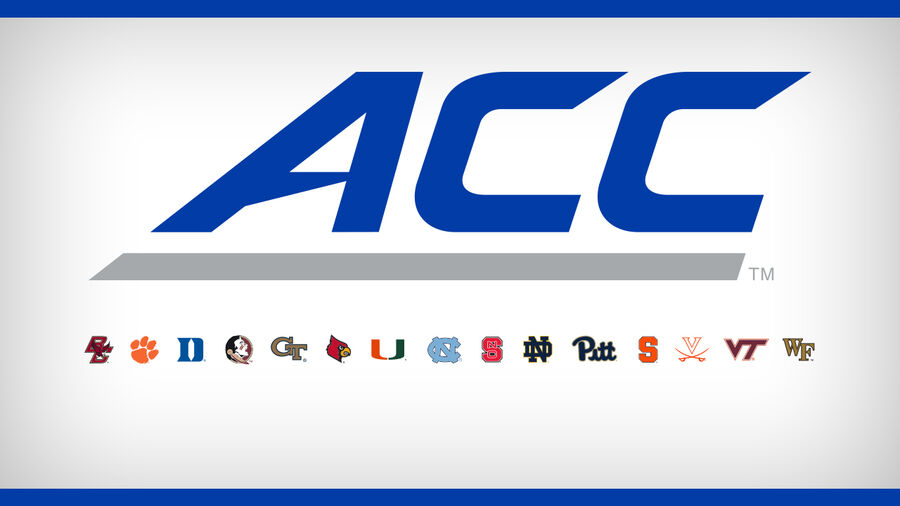 Week 7, for the Atlantic Coast Conference Coastal Division, was pretty quiet. Just four teams saw action as we are halfway through the month of October. The Top 25, however, saw some amazing games and moments this week. 6Tennessee and 3Alabama had one of the most memorable offensive duels of the decade as the Volunteers defeated the Crimson Tide for the first time in 15 years. 1Georgia put up 55 against Vanderbilt at home while never giving up a single point. Another Top 10 showdown in the BIG 10 between 5Michigan and 10Penn State resulted in Michigan remaining undefeated on the season. 4Clemson went on the road to Florida State, remaining unbeaten in the ACC. 8Oklahoma State traveled to 13TCU in a Big 12 showdown, with the Horned Frogs taking down the Cowboys in 2OT. 7USC traveled to 20Utah and suffered their first loss on the season. 9Ole Miss remains perfect after defeating Auburn, 19Kansas suffered a loss to Oklahoma on the road, 22Texas escaped Iowa State, 15North Carolina State, without Devin Leary, was shut down by an undefeated 18Syracuse team, and 25James Madison suffered their first loss of the season on the road against Georgia Southern. In short, the Top 25 saw some major shakeup over the weekend. Virginia Tech, Miami, North Carolina, and Duke saw action this weekend in the Coastal division. Let's recap the two games played and look towards week 8.
Miami (3-3) defeats Virginia Tech (2-5) 20-14
The first-year head coaching woes continued for Brent Pry early Saturday afternoon in Blacksburg. Miami QB Tyler Van Dyke threw for 351 yards (29-46) and two TDs leading the Hurricanes past Virginia Tech. Van Dyke was coming off a 496-yard outing the prior week against North Carolina and appeared to pick up right where he left off. The Hokies started off strong with Malachi Thomas breaking a 16-yard run on the first play of the game. Grant Wells completed a 27-yard pass to Dae'Quan Wright two plays later that ended in a fumble and Miami recovery. The Hurricanes would go 65 yards in just a minute and a half with Frank Ladson Jr. catching a five-yard TD pass from Van Dyke to make it 7-0 with 12:05 left in the first quarter. The Hokies would punt the ball four more times in first half with the offense grasping for points. Colbie Young would catch a 17-yard TD from Van Dyke and Andres Borregales would connect on a 28-yard FG to make it 17-0 at the half. Virginia Tech made solid second half adjustments on defense with Miami connecting on a 25-yard FG with 3:54 left in the third quarter making it 20-0. This would be the only second half points the Hurricanes would score. Miami had 17 penalties for 159 yards, keeping the Hokies in the game. Grant Wells would complete a 14-yard TD pass to Thomas early in the fourth quarter to cut the lead to 20-7. Wells would scamper for another three-yard TD run to get the Hokies within one score deep in the fourth quarter. Miami would convert twice on third down on the ensuing drive, with the final conversion coming on Van Dyke's nine-yard run on third-and-six from the Miami 46 with under a minute left. Virgina Tech had no timeouts, so two kneel-downs ended the game. Virginia Tech was held to just 257 yards and Wells was sacked six times. He went 21-33 for 179 yards. The Hokies have now lost four in a row.
Virginia Tech: Up Next @ 23North Carolina State (5-2) Thurs 10/27
Miami: Up Next vs. Duke (4-3) Sat 10/22
North Carolina (6-1) defeats Duke (4-3) 38-35
North Carolina had a late comeback Saturday Night in Durham with Drake Maye connecting with Antoine Green for an eight-yard score with 16 seconds left. Maye's throw capped a nine-play, 74-yard drive for a TD. Duke drove to midfield in the last seconds for a tying FG, but UNC's Noah Taylor batted Riley Leonard's pass and Will Hardy made the game winning interception with two seconds left on the clock. Leonard threw for 245 yards and a TD to complement a 74-yard QB keeper. Jordan Waters ran for 91 yards and two TDs, including a 38-yard cutback run past multiple UNC defenders to make it 35-31 with 10:12 left. Drake Maye went 28-38 for 380 yards and three TDs. Elijha Green rushed for another two TDs. Leonard finished with 130 yards on the ground. UNC lost two fumbles on the night with each team having eight penalties. Both teams totaled over 500 yards of total offense, and North Carolina remains undefeated in ACC play.
North Carolina: Up Next vs. Pitt (4-2) Sat 10/29
Duke: Up Next @ Miami (3-3) Sat 10/22