Coastal Round Up: Week 8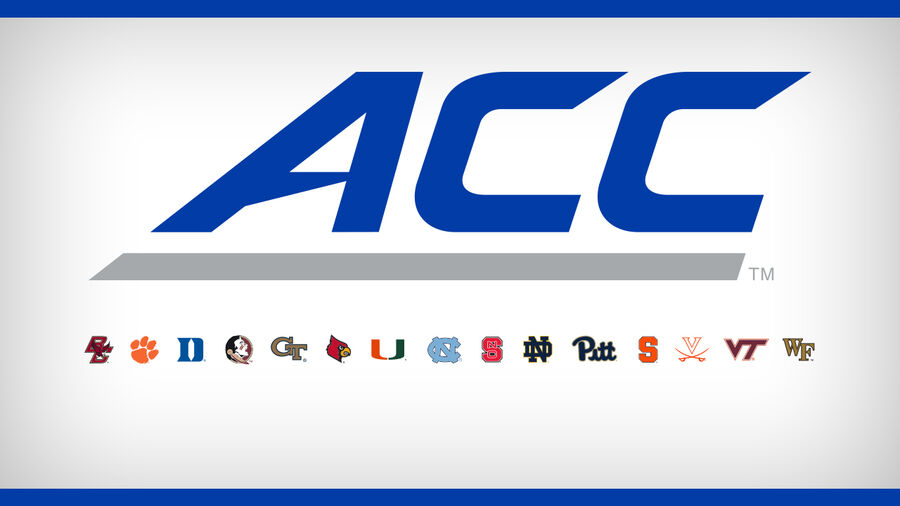 Week 8, besides two games, was significantly quieter than the past several weeks. 9UCLA is now among the ranks of the beaten, surrendering their first loss of the season on the road at 10Oregon. The biggest upset of the weekend stemmed from an un-ranked LSU team ending the un-beaten streak of the 7Ole Miss Rebels in Baton Rouge. 8TCU remains un-beaten and sits atop the ranks of the Big 12 after beating 17Kansas State in a relatively close matchup. 14Sryacuse traveled down to 5Clemson for a battle of the ACC Atlantic un-beaten, controlling most of the game, however Clemson roared back after benching their starting QB to bolster their seat atop the ACC. 2Ohio State, 3Tennessee, 6Alabama, 13Wake Forest, and 16Penn State all won handily. Virginia, Georgia Tech, Duke, Miami, and Pittsburg all were active in Week 8 for the ACC Coastal. Let's take a look back at each game and jump ahead to week 9.
Virginia (3-4) defeats Georgia Tech (3-4) 16-9
This was a matchup of the two lowest-scoring teams in the ACC Thursday night. Virginia was out to avoid their first 0-4 start in conference play since 2014. Georgia Tech was looking to keep the good times rolling since a change of leadership. Thanks to Brennan Armstrong, Virginia overcame a difficult start in the first quarter to account for 346 yards of total offense and help the Cavaliers snap a three-game losing streak. While the UVA offense hardly looked spectacular, Armstrong did enough to keep the offense moving while the defense stalled Georgia Tech throughout the second half. Nick Jakcson and GT transfer Chico Bennett Jr. led the way with a combined eight solo tackles and four of the team's EIGHT sacks. Jackson had a key sack on GT's next-to-last possession to force a fourth down with 1:52 left. UVA would force the turnover on downs to help secure the game. Armstrong went 20-35 for 255 yards, one TD, and two INTs. He ran 13 times for 91 yards and a TD. Jeff Sims started the game for GT at QB but fell to a left knee injury. Zach Gibson took over and led the GT offense to the Virginia one-yard-line. They would settle for a 35-yard FG cutting the lead to 13-9 at half. Dontayvion Wicks caught a 44-yard TD pass to put the Cavaliers up 13-6 midway through the second. Virginia would lose a fumble on their first possession of the game, recovered by LaMiles Brooks at the Georgia Tech 39. The Yellow Jackets drove to the eight yard-line before Sims was intercepted in the end zone. While UVA secured a win, they continue to be a ghost of the high-powered offense of 2021.
Virginia: Up Next vs. Miami (3-4) Sat 10/29
Georgia Tech: Up Next @ Florida State (4-3) Sat 10/29
Duke (5-3) defeats Miami (3-4) 45-21
Duke continues to impress while Miami struggles in what is two first-year HC debuts with completely opposite outcomes thus far. Riley Leonard went 13-25 for 136 yards, one TD, and 61 yards and three TDs on the ground. Tyler Van Dyke went out in the second quarter with an injury to his shoulder and did not return. Backup Jake Garcia would take over going 13-21 for 198 yards, two TDs, and three INTs. Duke forced Miami into EIGHT turnovers, the most by any Power 5 team since 2009 with five fumbles and three INTs. Duke scored 28 un-answered points to end the game. They gave up two TDs in the first 1:54 of the third quarter to lose the lead, but the rest of the way was all the Blue Devils. The turnovers were the ultimatum, with Duke converting 24 points off turnovers as total yards was just a nine-point difference at 336-327 Duke. Colbie Young had two TD catches for Miami and Will Mallory had one other. Duke has now won back-to-back games at Miami for the first time in program history.
Duke: Up Next @ Boston College (2-5) Fri 11/04
Miami: Up Next @ Virginia (3-4) Sat 10/29
Pittsburgh (4-3) falls to Louisville (4-3) 24-10
Louisville's Malik Cunningham threw a go-ahead TD pass to Josh Lifson midway through the fourth quarter and Kei'Trel Clark returned a sack fumbled 59 yards for another score Saturday night to cement a 17-point final quarter for the Cardinals as they beat Pittsburg Saturday night. The Panthers led 10-7 after Ben Saul's 37-yard FG late in the third quarter. However, they turned the ball over four times with Kedon Slovis throwing two INTs and fumbling. Israel Abanikanda rushed 28 times for 129 yards, including a 12-yard TD run with the bulk of this coming in the first half. He also had a 37-yard catch and run to set up Pitt's first and only TD. Cunningham threw his second TD after a 33-yard catch and run on a pass from receiver Braden Smith to the Pitt 11. Two plays later wide-open Josh Lifson scooped up a low 9-yard pass for just his second catch of the year and first score to make it 14-10 with 9:45 remaining. James Turner's 48-yard FG provided a seven-point lead before Yasir Abdullah sacked Slovis and forced the fumble return TD. Cunningham also tossed a 12-yard TD pass to Marshon Ford early in the second quarter to tie the game at 7. He finished 10-21 for 122 yards. Pittsburg, once a Coastal favorite, is now just one game above .500.
Pittsburg: Up Next @ 21North Carolina (6-1) Sat 10/29
Louisville: Up Next vs. 10Wake Forest (6-1) Sat 10/29