Coastal Round Up: Week 9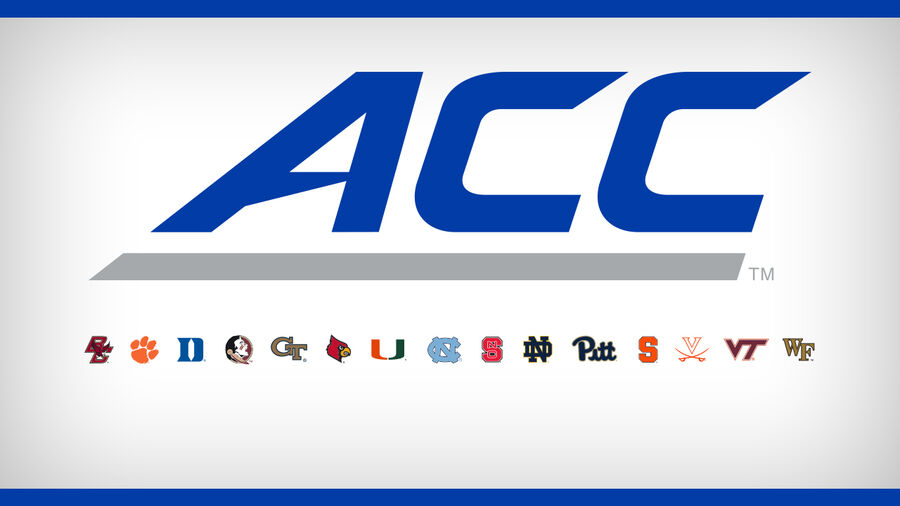 Week 9 is done, and we are looking towards official double-digit-weeks of College Football as November ramps up. The College Football Playoff official rankings are set to be released, and from here on out the race to a National Championship is on! The Top 25 had several key matchups over the weekend, however it was a nice time to be able to watch each one within their well-spaced air times. 2Ohio State and 13Penn State kicked things off, with the Buckeyes extending their undefeated streak in a late breakaway. 1Georgia and Florida saw some exciting scoring in the second half, but the Bulldogs pulled away as the game saw its latest stage. 3Tennessee and 19Kentucky was a primetime matchup in Knoxville. The Vols continue to show that they might be the best team in the country. 4Michigan handled Michigan State at home. 14Utah narrowly escaped Washington State. 7TCU remains unbeaten as they traveled to West Virginia. 16Syracuse fell to Notre Dame in the Dome. 10Wake Forest surprisingly got steam-rolled by Louisville. 20Cincinnati fell to UCF, and 25South Carolina lost to Missouri at home. Virginia Tech, Miami, Virginia, Pittsburgh, North Carolina and Georgia Tech all had games this past weekend. Let's recap each game and take look ahead at next week for each team.
24North Carolina State (6-2) defeats Virginia Tech (2-6) 22-21
For Virginia Tech fans, this one was pretty rough. The first half was a stalemate, with neither team being able to get into the endzone. The Wolfpack started Jack Chambers at QB, an FCS transfer. He was unable to get anything going and NCSU turned to Freshman MJ Morris for a spark. At the end of the half the only points came from a late 35-yard FG by Christopher Dunn to make it 3-0 NCSU at the half. The Hokies came out of the half with a different kind of offensive energy, scoring 21 unanswered points. The first drive of the third quarter VT went 78 yards in 6 plays, with Dae'Quan Wright catching a 36-yard pass from Grant Wells. Wells would cap the drive with a four-yard TD plunge. After an NCSU punt, VT scored on a quick 85-yard TD pass from Wells to Caleb Smith to make it 14-3. Wells would score on the ensuing drive on a 20-yard run to make it 21-3. NCSU would immediately answer with a 35-yard TD pass from Morris to Thayer Thomas. Virginia Tech would fail to score any points for the remainder of the game, and Morris tossed two more TD passes to Trent Pennix and Thomas. Grant Wells finished 11-22 for 243 yards, one TD, 17 yards on the ground, and two more rushing scores. Kaleb Smith had 141 yards with one TD. North Carolina State avoided the end of a 14-game home winning streak and Virginia Tech is now on a five-game losing streak.
Virginia Tech: Up Next vs. Georgia Tech (3-5) Sat 11/05
North Carolina State: Up Next vs. 20Wake Forest (6-2) Sat 11/05
Miami (4-4) defeats Virginia (3-5) 14-12
Jake Garcia's two-point scoring run in the fourth OT gave Miami a 14-12 win. Neither team scored a TD in regulation. Hurricanes K Andres Borregales sent the game into OT with a 20-yard FG as time expired. Virginia and Miami traded FGs in each of the first two OTs, both missed their two-point tries in the third OT, then after a UVA incompletion, Garcia ran around the left side and got the pylon. Miami went up 3-0 at the half, getting a 38-yard FG by Borregales on the final play. Tied 3-3 in the third, UVA failed on four attempts from inside the 5-yard line, turning the ball over on downs when TE Grant Misch dropped a fourth-down pass in the endzone. UVA took their first lead of the game on a 24-yard FG by Will Bettridge with about 12 minutes left in the game. If you were looking for offense, this was not the game for you. Miami is missing Tyler Van Dyke, who remains out with an injury, while UVA and Brennan Armstrong are struggling to score points.
Miami: Up Next vs. Florida State (5-3) Sat 11/05
Virginia: Up Next vs. 17North Carolina (7-1) Sat 11/05
21North Carolina (7-1) defeats Pittsburgh (4-4) 42-24
Drake Maye continues to shine for UNC, as he threw five TDs Saturday night. Antoine Green had a career night with 180 yards receiving and two TDs. UNC was down 24-14 early in the third quarter on the third touchdown of the night by Pitt's Israel Abanikanda before scoring 28 unanswered points. Elijah Green scored on a two-yard run less than a minute into the fourth quarter. On the ensuing Pitt Drive, Abanikanda lost a fumble at midfield and the Tar Heels capitalized with a 25-yard TD reception by Josh Downs to take a two-score lead. Pitt WR Jared Wayne had a career-high 161 yards receiving as long passing plays led to their strong start. After going up by 10 on its first drive of the second half, Pitt gained only 60 yards on its final four possessions. Pitt's Kedon Slovis went 14-31 for 236 yards. Abanikanda gained 127 yards on the ground. Drake Maye finished the night 34-44 for 388 yards. North Carolina remains the clear front-runner of the Coastal Division, and Pitt is left at just .500 on the year.
North Carolina: Up Next @ Virginia (3-5) Sat 11/05
Pittsburgh: Up Next vs. 22Syracuse (6-2) Sat 11/05

Florida State (5-3) defeats Georgia Tech (3-5) 41-16
Jordan Travis had a career day, going 23-38 for 396 yards and three TDs as FSU routed the Yellow Jackets. Travis connected with Johnny Wilson on a 78-yard TD, Lawrance Toafili on a 62-yard TD and Ja'Khi Douglas on a 24-yard TD. Trey Benson ran 18 times for 111 yards, Toafili had 13 carries for 70 yards, and FSU accumulated 246 rushing yards. With Sims out, Zach Gibson started at QB for the Yellow Jackets. Brent Key said the plan was to use freshman Zach Pyron on the third drive of the game and they decided to stay with him after he settled in. The Yellow Jackets used an onside kick to open the second half, and they capitalized as Pyron connected with EJ Jenkins on a 32-yard TD and cut the FSU lead to 24-10. The Yellow Jackets could not score on their next two drives. They struggled on third down, going just 2-13, and the Yellow Jackets just could not stop Florida State. FSU committed a season-high 13 penalties for 104 yards with two fumbles, but it was just clearly not GT's day.
Georgia Tech: Up Next @ Virginia Tech (2-6) Sat 11/05
Florida State: Up Next @ Miami (4-4) Sat 11/05