Devon Hunter Cleared to Rejoin Virginia Tech Football Team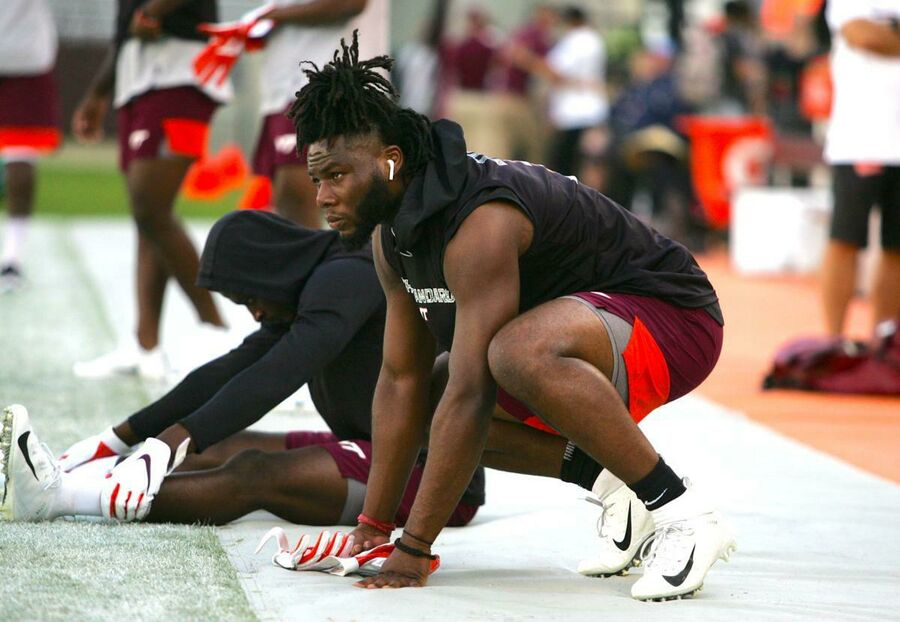 Today it was announced that formerly suspended Safety Devon Hunter would be reinstated back into the Virginia Tech Football Program. This decision came eight months after his incident which involved an arrest in Montgomery county.
Hunter released a statement on multiple social media platforms that stated an apology for his actions eight months ago and a vow to do better.
The incident at hand, that got Devon Hunter a felony charge, was an altercation involving a close female friend of his. However, after months of court dealings, Hunter accepted a plea deal regarding the felony and misdemeanor charges he faced. This means that the former 4-Star recruit will strap up for the Hokies for the first time since 2019 season.
The school released a statement reading:
"In accordance with Virginia Tech student-conduct protocols and in conjunction with Virginia Tech Athletics administration, Devon Hunter has been cleared to return to the Virginia Tech football program effective immediately.
Devon has demonstrated remorse for his actions and understands the expectations for him going forward. He recognizes and appreciates the opportunity to return to he program."
It is unsure as of now where Hunter will fit in going into the 2021 football season, but he will in fact be dressing up for the Hokies on the Saturdays to come. More news will be announced surrounding his return coming soon, but for now we welcome a familiar face back to Blacksburg.