Golf Blacksburg, Plus Hokies, Demon Deacons, and a Carolina Grudge Match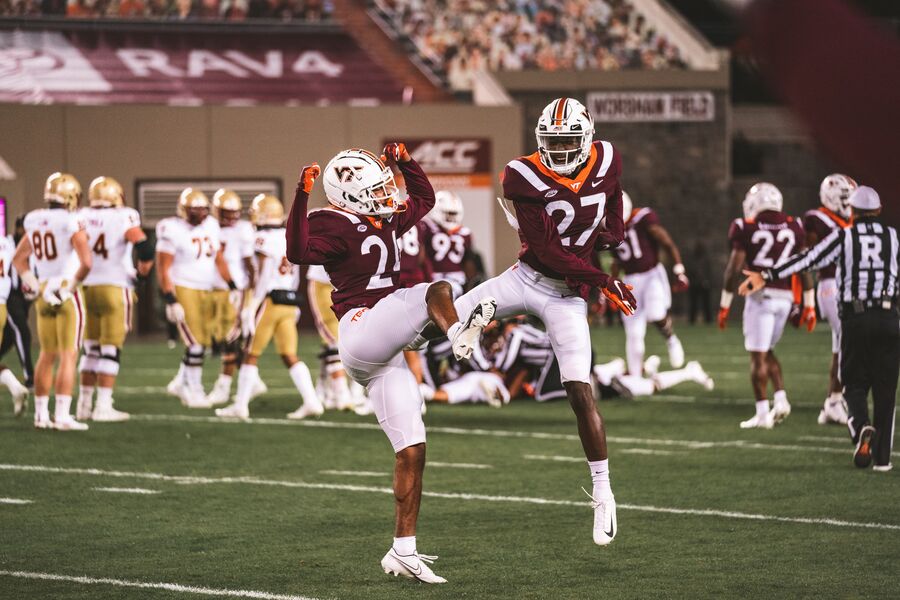 The Hokies head back to North Carolina once again this week looking to take down the Demon Deacons. Tech has only lost once to Wake Forest as a member of the ACC in the game which shall not be named — but definitely gets referenced in this week's show.
I remember distinctly the moment when Frank Beamer raised his arms in celebration of a scoreless tie at the end of regulation and knew that it was prime meme material. Who knew it had 'crying Jordan' staying power though?
Tech should have a fruitful return to mini Lane Stadium, but it's rough having to leave this behind for any time at all.
I got sidetracked this week thinking about golf in Blacksburg after a cool find on Twitter — it does occasionally happen.
This got me pleading for access to the Blacksburg Country Club and reminiscing about the old second nine holes at Virginia Tech's on campus course. I didn't mention the River Course as it's fun, but Pete Dye doesn't leave you much room for error. Shout out to Auburn Hills as another great fairly local course with a wild layout.
This week's episode of The Justin Cates Show features golf talk, plus a preview of Virginia Tech-Wake Forest, North Carolina-NC State, and Notre Dame-Pittsburgh mainly as an excuse to insult both programs.