Hokie History: Old Dominion University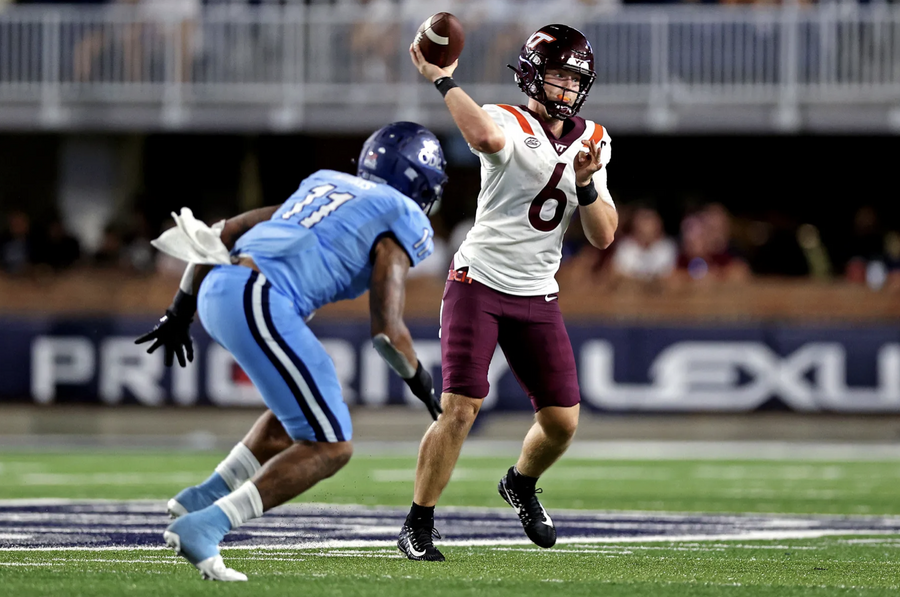 Recent History
Virginia Tech fans have been left with a bad taste in their mouths. Tech has dropped two of the last three meetings against the Monarchs, both coming in shocking upset wins.
Last season against ODU, the Hokies were upset in a surprising 20-17 win for the Monarchs. The game saw a blocked kick returned for a touchdown for Old Dominion. Being on the field for that game, I can say that it is one of the loudest crowd reactions to a play I have ever witnessed.

See highlights from the last matchup between VT and ODU below.
Four years prior to last year's loss to ODU, the Hokies let up 49 points against a potent passing offense from Old Dominion. The Monarchs QB ,Blake Larussa, threw for 495 yards on 30 completions, four of the attempts going for a touchdown. The Hokies bounced back the following season with a convincing 31-17 win at home.
Chance for Redemption
Tomorrow gives the Hokies a chance to take back the series against ODU, as it is currently tied at 2-2.
With two losses in the last three meetings against ODU, many see this game as a must-win for the Hokies. Coach Pry is laying the foundation to bring the Virginia Tech program back from mediocrity to a perennial ACC contender. It starts with a win this week, as going 0-1 could cripple the Hokies for the rest of the season.
After a disappointing performance last year, Coach Pry is looking to bounce back with a 1-0 start to the season. The Hokies are the heavy favorite in their fifth meeting against the Monarchs, as they have been in all the previous games. Virginia Tech undoubtedly has more talent than Old Dominion. Coach Pry will stress execution and control of the game to come out with a win.
Lane Stadium will be packed full of fans eager to see quality football which they were robbed of last season. It is certain that the home field advantage will come into play in this game, as the Hokies have won both games at home outscoring the Monarchs 69-17 in the two meetings.
For more coverage on Virginia Tech football, make sure to follow the SonsOfSaturday on Instagram, Twitter, Tiktok, and Facebook. Be sure to subscribe to the SonsOfSaturday Newsletter and check back here on our website for more. Go Hokies.

All stats from Hokiesports.com