Hokie History: ODU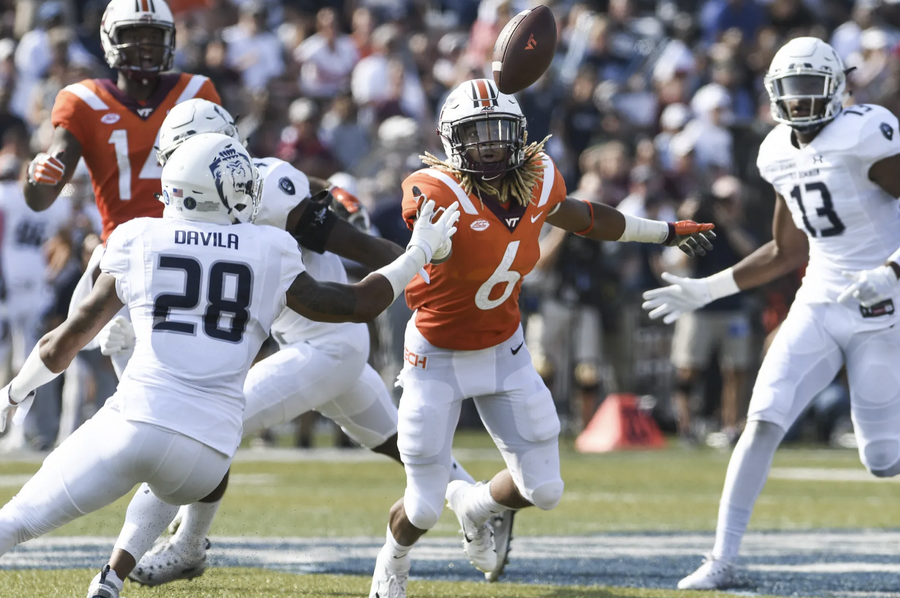 There is a short but memorable history from the Hokie vs Monarch matchup. Virginia Tech is 2-1 against ODU all time with the first game coming in 2017. The last time these teams faced off was in 2019. After a two year hiatus, we get to see another battle in this newly sparked rivalry. No Virginia Tech fan can forget the loss that the Hokies received last time they played at S.B. Ballard Stadium. VT fans watched in shock and dismay as the opposing Monarchs ran up 49 points on Bud Foster's defense. In Old Dominion's win against the Hokies, ODU QB Blake Larussa threw for 495 yards on 30 completions, four of the attempts going for a touchdown. ODU cut up the defense through the air scoring touchdown after touchdown. Coach Pry hopes to bring in a defense that can limit the monarchs big plays and stop the run all game.
It has gone well for the Hokies against ODU when facing off in Lane stadium. Tech has won both games at home outscoring the Monarchs 69-17 in two games. In the last meeting in 2019 Virginia Tech won 31-17 in a game which they never trailed. This a result that Hokie fans hope to see reproduced in our season opener. Every game played previously against the Monarchs was under coach Justin Fuente. We get to see Pry's Hokie scheme and gameplay against ODU for the first time.

See highlights from the last matchup between VT and ODU below.

Virginia Tech comes in as a heavy favorite to win, but ODU fans are hoping for another upset win that makes a statement for their season. However, Coach Pry is preparing to come into Norfolk and make a statement of his own. Hokie fans expect their team to go to ODU and command the game from start to finish. Virginia Tech could much use a win going into their first ACC matchup week two at home against Boston College. With much excitement and anticipation surrounding Coach Pry and his new system, expect the Hokies to come out and make a statement with a dominant performance.

For more coverage on Virginia Tech football, make sure to follow the SonsOfSaturday on Instagram, Twitter, Tiktok, and Facebook. Be sure to subscribe to the SonsOfSaturday Newsletter and check back here on our website for more. Go Hokies.

All stats from Hokiesports.com