In-State DE Chooses the Hokies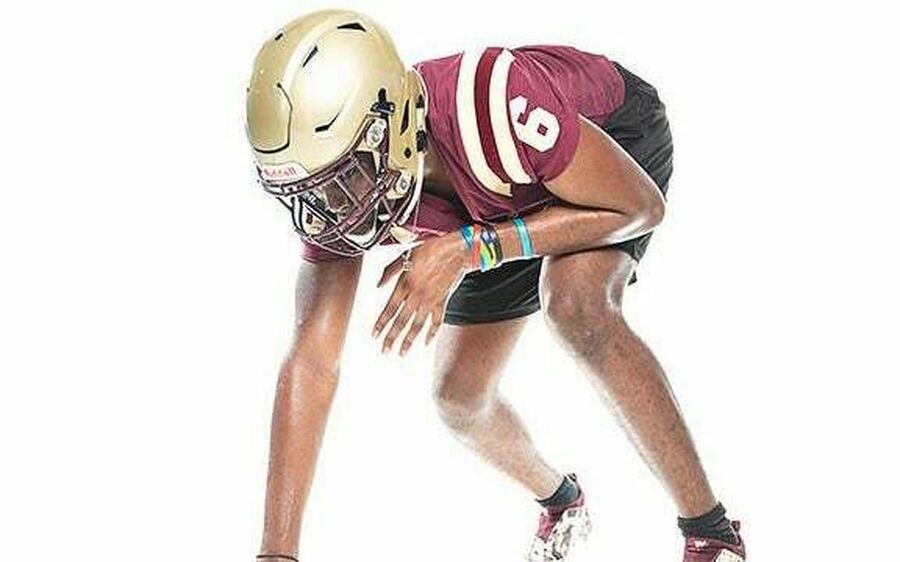 In the famous words of DJ Khaled..."ANOTHER ONE". Yes, the Virginia Tech Staff has pulled in yet another commitment, this time to start off the month of July. The commitment came in the form of Virginia native Kyree Moyston. The 2022 defensive end announced his decision to join the Hokie's 2022 class through a post on his Twitter.
According to 247 Sports, Moyston measured to be at 6-4 and weighing in at 220 pounds, which has seemed to change a bit since in terms of weight. His playing skill seems to have no questions surrounding it, Moyston is exactly the player you are getting from his film. He shows a great deal of speed on the edge rush and keeps great distance on his pushes up the side. And with size surely to come after his arrival in Blacksburg, there is no telling what potential Moyston might hold.
Currently, the defensive end sits at a rating of .8527 (3-Star) according to 247 Sports and holds a ranking of the 23rd player in the state of Virginia. His rating has seemingly dipped a bit during the times of the not-so-normal COVID-19 football season that the state of Virginia saw. However, a strong senior season showing from Moyston could mean a lot in terms of his rating going forward.
Other schools we saw push for Moyston in the battle for his commitment were mainly Indiana, ECU, ODU, and Michigan State. Virginia Tech offered Moyston back in The battle started to narrow down between the Hokies and the Hoosiers towards Moyston's decision, but the choice was clearly made after his official visit to Blacksburg.
Kyree Moyston will become the fourteenth commitment for the Hokies in the 2022 recruiting class and will be the fourth commitment from Virginia. Make sure to welcome him to the Hokie family!